Home Insurance
Your home is the biggest investment you'll probably ever make.  And although you planned for months (or even years) before you bought or built your home, you can't plan for the unthinkable. That's why it's so important for you to protect your property with home insurance.
What Does Homeowners Insurance Protect?
Home insurance allows you to protect the structure and contents of your home. If you should suffer losses due to unexpected situations, your policy will step in to cover the repairs and replacement of anything that was damaged. Every policy is different, but in general, home insurance covers the following types of claims:
Losses from break-ins, vandalism, or motor vehicle accidents that damage your property
Losses due to malfunctions in your home, like water damage from plumbing leaks or water heaters and electrical fires
Losses due to weather events, including damage from wind, hail, lightning, and ice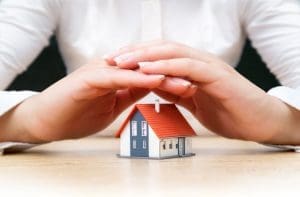 There are also some events that aren't covered, such as flood damage. We'll be glad to answer any questions you may have about the specific parts of your home insurance policy.
Add Endorsements for Special Items
Once you have a standard policy, home insurance companies allow you to add different types of endorsements to cover specific types of property. Jewelry, electronics, and antiques are just a few of the most common endorsements. Our agents will help you determine the value of your possessions and make sure they're properly covered.
Liability Insurance Gives You Even More Protection
You may also choose to add liability insurance through your homeowners' policy. General liability insurance protects you from lawsuits and other legal claims, while personal umbrella policies offer coverage that's above and beyond traditional liability policies. They may also cover losses that aren't otherwise insurable.
Call for Free Home Insurance Quotes
As you can see, there are many things to consider when you take out a homeowners insurance policy. Talk to Batesburg Insurance Agency about the different types of home insurance policies we offer, as well as the different levels of coverage that are available for stick-built and mobile homes. We'll help you find the right rates and deductibles for your needs from among the many insurance companies we represent. Get a free home insurance quote by calling (803) 532-3864.