Insurance can't be bought when you need it most. Save up to 15% by bundling.


Motorcycle/Boat/RV Insurance

We Shop Multiple Insurance Companies for the Lowest Rate
Batesburg Insurance Agency has served the Batesburg-Leesville area of South Carolina since 1914. As a Trusted Choice independent insurance agency, we offer a variety of options for residential and commercial clients. With over a century of experience in the insurance industry, we shop the insurance companies to find the best coverage at the lowest rates for our clients. You can save money by bundling and avoid paying more money than necessary for insurance. We're here to discuss various options and give you an insurance package that best suits the coverage you need. We are fully licensed, insured, and bonded for your protection. Save on insurance by calling our Batesburg, SC office today at 803-532-3864 for home, life, auto, and boat insurance policies.
Memberships and Associations
Our insurance agency is a member of several local, state, and national organizations. We believe that networking with other industry professionals helps us stay on top of the latest tools and trends. We belong to the Trusted Choice family of independent insurance companies. We're also members of our state organization for independent agents, the Independent Insurance Agents and Brokers of South Carolina.
Our insurance agents are also very involved in the local business community. As members of the Batesburg-Leesville Chamber of Commerce and the Batesburg Business Association, we help promote and develop our hometowns. We're proud to live here and we want to make life better for all our neighbors.
Insurance does not have to be expensive. Save money by bundling insurance packages with us. We'll discuss your options with you and ensure you get the best package to meet your needs. Reach out to us today to start saving money on insurance.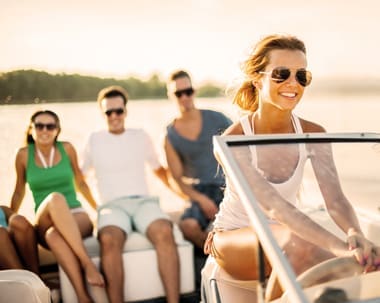 Download our Quote Request Form. Please print the form and return the information to our office by visiting us or faxing it to 803-532-2103. We'll get back to you with a car insurance quote or a homeowners insurance quote as quickly as possible.
Batesburg Insurance Agency
657 West Columbia Ave., Batesburg, SC 29006
Phone: 803-532-3864| Fax: 803-532-2103
Hours: Monday – Friday 9AM – 5PM