Car Insurance Quote in the Batesburg, SC area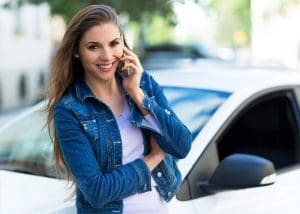 Millions of auto accidents occur every year in the U.S. Fortunately, most accidents don't cause injuries to the drivers. But that doesn't mean that they aren't without cost. Even the most minor fender bender can cost hundreds of dollars in auto repairs. Auto insurance policies protect drivers in the event of an accident and help cover the costs of damages for all parties involved. It can sometimes be difficult to understand everything that is and isn't covered in your policy. The agents at Batesburg Insurance Agency are here to answer your questions and help you get the right coverage for your vehicle.
Types of Car Insurance Coverage
Auto insurance policies are made up of several different types of coverage. Property coverage will pay the cost of repairing or replacing your vehicle if it's stolen or damaged in an accident. Liability coverage will pay if you cause damage to another driver's property or if someone is injured in an accident that's your fault. Medical coverage will pay for doctor's visits, hospital stays, rehabilitation, and other medical services required as the result of an auto accident. Policies may also include coverage for uninsured and underinsured motorists, car rental coverage, and roadside assistance.
We Help South Carolina Drivers Get the Right Coverage
South Carolina state laws require drivers to carry a certain amount of car insurance. However, this coverage may not be enough to pay for the complete costs of repairing damage or replacing your property. Our agents will talk to you about your needs and find the best policy for you. As a Trusted Choice agency serving the Batesburg-Leesville area, we act as independent brokers for multiple carriers including Safeco, Progressive, Foremost, Travelers, American Modern and National General an Allstate Company. We'll find the right combination of coverage and deductibles so that you get the car insurance you need at a price you can afford. Request a free auto insurance quote today.
We Insure All Types of Vehicles
We also insure other types of motorized vehicles, even the ones you just use for fun. Call us for coverage for antique autos, boats, motorcycles, ATVs, and golf carts.
Bundle and Save on Insurance
Whether you're looking for insurance for your auto, home, business, life, motorcycle, or boat – you can trust the agents at Batesburg Insurance to get you the maximum coverage with an affordable insurance policy package. Avoid paying more money than necessary for insurance.